UPPER STRUCTURE FOR AMBIENT TRUCKS
POWER TAIL LIFT
WHEEL CHAIR LIFT
ANTIBACTERIAL FRP
Introduction
Antibacterial FRP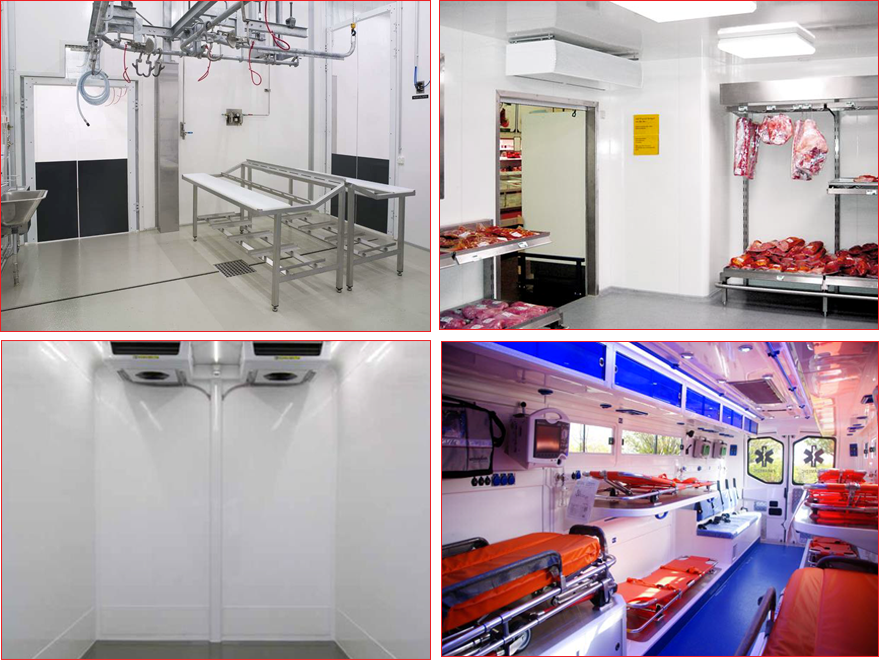 MAXIMUM HYGIENE THANKS TO STERILE SURFACES
As a Sole distributor for Antibac Fibre-reinforced Panel (FRP), it is the State-of-the-Art German Innovative Nano Silver Technology.
Antibac FRP a highly effective and durable material that can improve global hygiene standards in many walks of life.
Antibac FRP which has a Gelcoat on its surface contain Nano Silver particles that sustainably and efficiently neutralizes more than 99.9% of all bacteria on its surface.
It has Maximum durability even under the toughest conditions,
Health Safety, Non-Toxicity and Environmental compatibility guaranteed
Biocompatibility and Ecotoxicology under the Organization for Economic Co-operation and Development (OECD) and
International Organization for Standard (ISO)
Antibac FRP has Triple Effect on Bacteria,
Destruction of metabolism due to deactivation of cellular enzymes;
Destruction of the Cell membrane;
Prevention of DNA replication.
Efficacy against Pathogens as per standards JIS Z2801, DIN EN ISO 22196, ASTM 2180, ASTM 2149
BENEFITS OF ANTIBAC
It helps to eliminate regular cleaning and disinfectant, saving manpower, time and disinfectant cost in long run.
It prevents development of bacteria, black mold, viruses and gems on its surface producing a Maximum Hygiene Sterile Surface needed for a clean room, food processing room, medical hall, surgery room, childcare environment and so on. (i.e. walls and surface need not repaint, rework, regular refurnishing and disinfecting.)
It complies and meet the strict hygienic requirements for food transport, food processing, storage room, refrigerated shelves and it impresses here with easy and residue-free cleaning thanks to the pore-free surface, which does not lose its antibacterial properties even under the toughest conditions.
Antibac FRP assured food safety and non-toxicity of the material used, is considered absolutely safe for humans and the environment.